---
---
Condition
Brand new in retail package. 
Package
1 PC Philips Norelco HQ9 Shaver Razor Head (including 3 blades)
Product Feature (You can view more detail from the following Product Feature Detail section)
Replacement heads for AquaTouch shavers
Speed-XL shaving heads for a fast and close shave
Super Lift & Cut shaving technology with dual blade system
Reflex Action system
Precision Cutting System
Fit Model
Fits PowerTouch (PT9xx)
Fits AquaTouch (AT9xx)
Fits 81__X, 82__X
Include: HQ8100, HQ8140, HQ8142, HQ8150, HQ8160, HQ8170 C&C, HQ8174, HQ9100, HQ9140, HQ9160, HQ9170, HQ8141, HQ8155, HQ8172, HQ8173, HQ8200, HQ8240, HQ8241, HQ8250, HQ8253, HQ8260, HQ8261, HQ8270, HQ8290, HQ9020, HQ9070, HQ9080, HQ9090, HQ9161, HQ9190, HQ9199, PT920 HQ8140 HQ9160 HQ9170 HQ919 PT920CC PT925 AT940 AT921
Product Feature Detail
Replacement heads for AquaTouch shavers
HQ9 replacement heads are compatible with AquaTouch (AT9__) and PowerTouch (PT9__) shavers.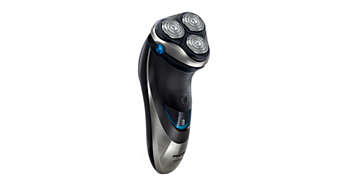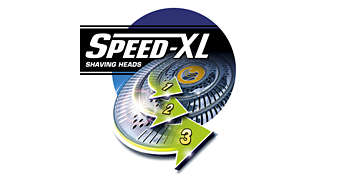 Speed-XL shaving heads for a fast and close shave
The three shaving tracks offer 50% more shaving surface for a fast and close shave. *compared to standard rotary shaving heads.
Super Lift & Cut shaving technology with dual blade system
Dual blade system of your Philips shaver: first blade lifts, second blade cuts for a comfortable close shave.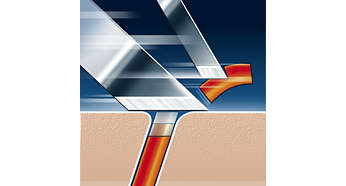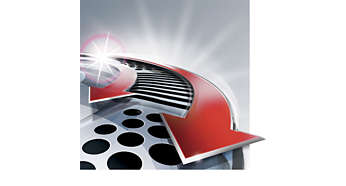 Precision Cutting System
The Philips shaver has ultra thin heads with slots to shave long hairs and holes to shave the shortest stubble.
Reflex Action system
Automatically adjusts to every curve of your face and neck.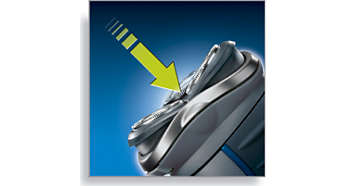 We guarantee the item will leave our warehouse within 24 hours after you place your order. Please note that once an order is shipped it cannot be cancelled and shipment information cannot be changed.
We offer USPS first-class shipping on all orders within the continental US. Please verify your shipping address prior to checkout as we are unable to make any changes once checkout is complete.
When can I return item or ask for replacement?
You can return your item in 14 days after the item is delivered. We won't accept any return or replacement after 14 days.
Can I return items that I've decided that I don't want or need?
If you change your mind, you may request to return an item in its original package and it was not openned and used. The return shipping cost will not be covered.
Who pays for return shipping?
It depends on the reason for the return. If the item is damaged or not as described, we will cover return shipping costs. If it is only because you change your mind, the return shipping will not covered.
How do I return an item?
Login to our online return portal using your email address and order ID
Choose the products you wish to return or exchange from your order
If the return shipping is covered by us. We will receive prepaid shipping label by email.
Send all items back to us using the label provided.
When will I receive my refund?
We issue refund within six business days after receiving the returned item.
Can I return an item if I've used it?
You must return an item in the same condition as it was received. You must also include all packaging such as boxes, bags, and tags, accessories such as cords and remotes, certificates, manuals, and warranty cards, "free gifts" or bonus items, all items included in a bundle.
I received my item and need a replacement. What should I do?
A replacement is an item that is exactly the same as the original item was described in the listing. Ship the original item back to us within five business days of requesting the replacement. We will also ship the replacement item within five business days of receiving your item.
---